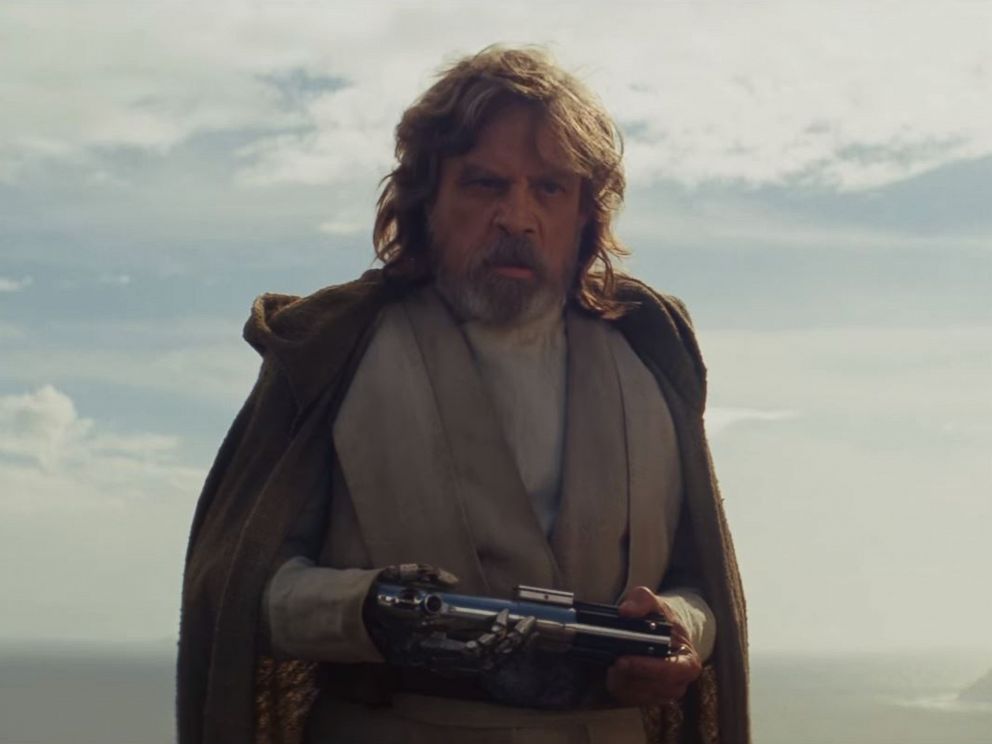 Disney's Hollywood Studios will host longtime Star Wars actor Warwick Davis, who is known for playing Wicket the Ewok in Return of the Jedi.
Star Wars: The Last Jedi is now only a month out from D-day, and we can hardly wait. Just like its predecessor, The Last Jedi will be shown in IMAX, fully displaying the breath-taking scenarios of planets like Ahch-To and the galaxy far, far away.
Daisy Ridley's sci-fi heroine Rey is becoming a bit of a Star Wars style icon, going from Jakku scavenger couture to Resistance chic - with the ultimate accessory, a lightsaber - in Star Wars: The Force Awakens.
But there is a new element: Rey (Daisy Ridley) has a sweet cape.
A lot of hearts were broken when the Star Wars legend passed away a year ago, and The Last Jedi's going to be the last film where fans get to see her in cinemas.
Saudi-led coalition bombs airport runway in Yemen's capital
Yemen's national airline said on Tuesday a commercial flight had landed at Aden worldwide airport after acquiring security permits.
Ben Roethlisberger rails against Thursday Night Football
Dry and chilly conditions are forecast as the Pittsburgh Steelers host the Tennessee Titans this Thursday evening at Heinz Field. Roethlisberger said players need a full week to recover, describing Thursday games as "miserable" and "terrible".
Batman Recruits Aquaman in New Justice League Promo
That makes it hard but we were lucky that we had Joss already working on script pages. We were fortunate in that when Zack was unable to continue, we got a guy who.
The official Star WarsTwitter account revealed a new poster for The Last Jedi IMAX experience with the caption "Fulfill your destiny" and a link to purchase tickets. Accompanying these characters are Poe Dameron, Finn, Chewbacca, C-3PO, R2-D2, BB-8, and newcomer Rose Rico on Luke's side, with Captain Phasma next to Kylo Ren.
There's also the fact that Rey is wearing red and seemingly took Kylo's hand in the film's trailer.
In 2015, when Disneyland launched "Season of the Force", Star Tours added scenes scenes featuring characters, spaceships and locations from 2015's "Star Wars: The Force Awakens".
Up until now, that strategy has worked like a charm, and so long as Lucasfilm keeps the valve sealed - barring the odd TV spot and action pic - we imagine the Star Wars community will be left guessing right up until December 15th.