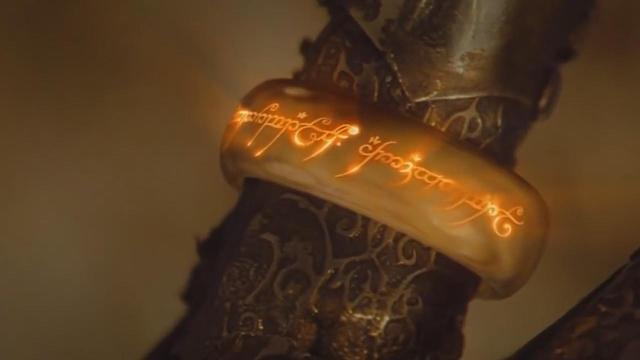 It's been 14 years now since Peter Jackson's big screen version of the story concluded with 2003's Best Picture victor, The Return of the King.
Deadline is reporting that Amazon put down close to $250 million to acquire the rights to the much revered J.R.R. Tolkien fantasy novel revolving around a ring that not only binds a bunch of undead kings to one evil overlord, but also somehow conjoined Amber Rose and 21 Savage in real life. Instead, the series will focus on new storylines which take place before the events of The Fellowship of the Ring. These new TV shows will be produced in cooperation with the Tolkien Estate and Trust, book publisher HarperCollins and Warner Bros.
The new series will start with the story of what happened in the lead-up to The Fellowship Of The Ring, the first part of Tolkien's trilogy made into a film starring Elijah Wood and Sir Ian McKellen in 2001. Amazon has signed a deal with the Tolkien Estate and Trust, HarperCollins, and New Line, to develop and stream a TV series based on the Lords of the Rings universe. The deal also includes a potential spinoff series at Amazon.
GameStop PowerPass, Unlimited Used Games Program, Temporarily Suspended
We feel this is the right thing to do for now to ensure we are able to provide our guests an exceptional service. The retail giant announced the program at the end of October, with sign-ups set to begin November 19.
Climate Change: 15000 scientists unite to give a second warning
There's also less fresh water available, and the human population has risen while the population for everything else has declined. This "rapid global decline in ozone-depleting substances shows that we can make positive change when we act decisively ".
Eden will be a good wicket, says Sourav Ganguly
For us, each and every series, each and every match matters before going to South Africa. "I like this ground a lot", he said. Asked how he likes to manage his own workload, Rahane said: "It is important to manage yourself as a professional athlete.
The new multi-season series is Amazon's attempt to find its own mega-show like "Game of Thrones, said Sharon Tal Yguado, the head of scripted series at Amazon Studios". "We ... are thrilled to be taking The Lord of the Rings fans on a new epic journey in Middle Earth".
This is an unbelievably massive project for Amazon.
No launch date or cast members for the new series was announced by Amazon.